Creatively design a house facade with coloured solar panels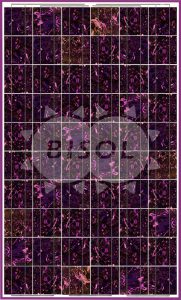 Design is increasingly coming to the fore in the development of energy-producing building elements. Thanks to the specially colored solar panels, house owners have the opportunity to creatively design house facades. Solar modules thus become an optical component of a building. Nowadays solar modules in black are standard for a single-family house. However, solar modules are also available in other colours such as green, red, yellow or pink. Coloured solar modules can be perfectly integrated into an existing building. This gives you the opportunity to set specific accents on a façade.
Special processing for optimum performance
BISOL solar modules have polycrystalline cells. Thanks to a special processing technology, BISOL can also manufacture coloured solar modules. However, you don't have to worry that the colour will limit performance. The lifetime and performance of solar modules manufactured in Europe remain completely unchanged. You get insurance for 10 years. Before the panels come on the market, anti-salt deposition and anti-corrosion tests have been carried out.
Linear performance guarantee and positive tolerance
Thanks to the linear performance guarantee, you benefit from an optimised performance curve of your coloured solar modules. Every year you have the option of checking the performance curve of your solar panels. The output drops by only 0.5 percent from the second year onwards. This means that even after 25 years you will still receive at least 85 percent output.
BISOL's coloured solar modules are guaranteed to have a power range of 280 to 285 W. In this way you gain valuable W in order to optimise the output of your solar system.
Anti- PID treatment and polycrystalline cells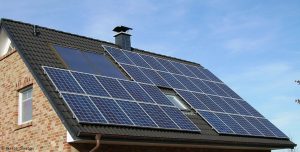 Between solar cells and the frame, the PID effect can occur as a static charge. Already after two to 3 years it is possible that negative effects occur. Permanent damage can develop to the modules and the solar modules are no longer able to produce sufficient electricity. The BISOL solar panels are equipped with a chemical anti-PID treatment so that the solar cells are protected against this PID effect for 25 years.
Polycrystalline cells make it possible to produce more solar energy even with higher temperature fluctuations. BISOL solar modules are therefore ideally suited for southern Europe.
Anti-flammation and anti-ammonia treatment
Since the BISOL solar panels receive a fire resistance treatment, the danger of spontaneous ignition is reduced.
If you install solar modules on agricultural buildings or farms, they will be exposed to a larger amount of ammonia. This material can attack the solar panels. Due to a special treatment, BISOL solar modules withstand this corrosion.
Anti-salt deposition treatment
In addition, BISOL solar modules are equipped with a special coating so that they are also resistant to corrosion caused by salt spray. Thanks to the specific processing quality, it is possible to install the panels close to the sea.
Conclusion
BISOL coloured solar modules deliver the same performance as conventional black solar panels. They are available in different colour shades and therefore offer the possibility to design a house façade in a creative way.
Thanks to their innovative technology and excellent workmanship, you benefit from optimum performance and a long service life. The solar panels can be used in different places without fear of damage.