NeMo® 2.0 60 P
Performance data
NeMo® 2.0 60 P
The solar module NeMo 2.0 60 P from Heckert Solar is the module for high performance. The 60-cell polycrystalline NeMo module has an output of up to 275 Wp. The polycrystalline PV module combines all advantages and technical features. It offers an unbeatable price-performance ratio. Thanks to its compact design and excellent performance in low light conditions, this module is particularly appreciated by our customers. With the MC4 plug connection you enjoy even more flexibility and the conformal connection of power optimizers is possible.
Ideal for larger projects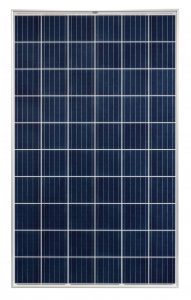 Heckert Solar's solar modules are among the most popular photovoltaic modules "Made in Germany" and are therefore the first choice for customers who attach great importance to quality when making long-term investments:
The junction box
The highly dimensioned protective design, which protects against hot-spot effects, guarantees a long service life.
The 2-cable solution ensures optimum flexibility and combinability.
Choice between MC4 and PV4-S connectors
With the MC4 plug connection, the compliant connection of power optimizers is now also possible.
The two-component adhesive technology
Very good resistance to weathering, ageing and UV radiation
Excellent edge sealing design combined with high adhesive strength
Frost damage and damage caused by moisture can be excluded.
The backside foil
UV-resistant and highly reflective
Maximum efficiency paired with maximum longevity
Made in Germany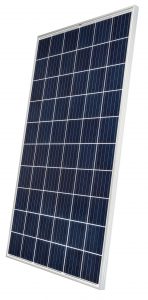 With state-of-the-art technology "Made in Germany" Heckert Solar creates high-performance solar modules at the Chemnitz location. The 60-cell polycrystalline module NeMo 2.0 60 P convinces even before the first current flows – because material costs are reduced. At the same time, assembly costs are reduced. The solar modules are tested by TÜV Rheinland and comply with the TÜV standard IEC61215:2016. The modules were subjected to a load test of up to 8,100 Pa and certified accordingly under consideration of the safety factor 1.5 to a compressive load of 5,400 Pa. Get the most out of your system – quality, technology and "Made in Germany".
Performance data